Sedona Rouge Hotel & Spa earned Conservationist/Bronze Sustainable Business Certification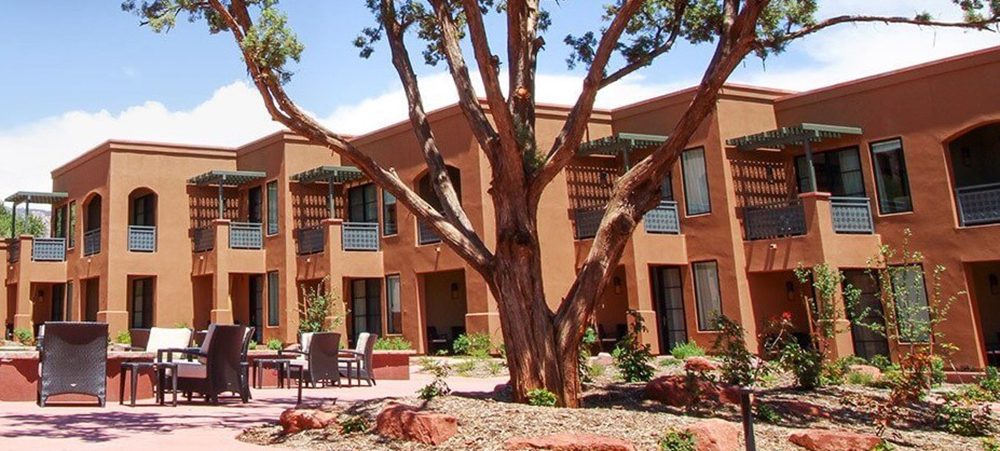 Like many local hotels, Sedona Rouge Hotel & Spa is focused on energy conservation: LED lighting, efficient heating and cooling equipment, etc. Beyond these basics, Sedona Rouge takes the extra step of helping visitors all over West Sedona reduce their carbon footprint. Roughly 600 hotel rooms in West Sedona have no onsite food program, so Sedona Rouge provides a convenient shuttle service to bring visitors to their restaurant, REDS. The hotel further reduces transportation impacts by participating in the 'gas saver program' with Shamrock and Sysco, where minimum restaurant orders are 350 pounds. This means the hotel only receives one delivery per week for much of the year, and two weekly deliveries during high season.
Thomas Bruge, Director of Food & Beverage, has a big commitment to local produce, buying around half from the local area. All animal proteins come from organically-raised (but not necessarily certified) ranches in Arizona. Even in the spa, the staff makes an effort to purchase local products. Spa Director Debra Henrickson estimates that approximately one-third of spa products are sourced from Green Soul Botanicals in Cottonwood.
Water conservation is another important focus. In addition to low flow fixtures, desert landscaping and drip irrigation, the commercial laundry is done onsite using new, efficient washers and dryers.
As linens, mattresses and furniture are replaced, the Sedona Rouge team works hard to keep these items out of the landfill. Rooms Manager Danielle Carstens explains that linens are donated to the Humane Society and Verde Valley Sanctuary (Certified Bronze); mattresses are offered first to employees and then donated; and furniture goes to Habitat for Humanity's ReStore. Even old computers are refurbished or recycled by the hotel's IT management company, MerIT Technology Partners.
Employees are well-supported. Sedona Rouge offers full benefits, including health insurance and personal time, for staff working 20 hours a week in the spa and 30 hours in the rest of the hotel. Tuition reimbursement is available, and employees often transfer between roles and parts of the resort for professional development. The staff also receives discounted memberships at Costco, Sam's Club, or a gym to help them stay healthy and make ends meet.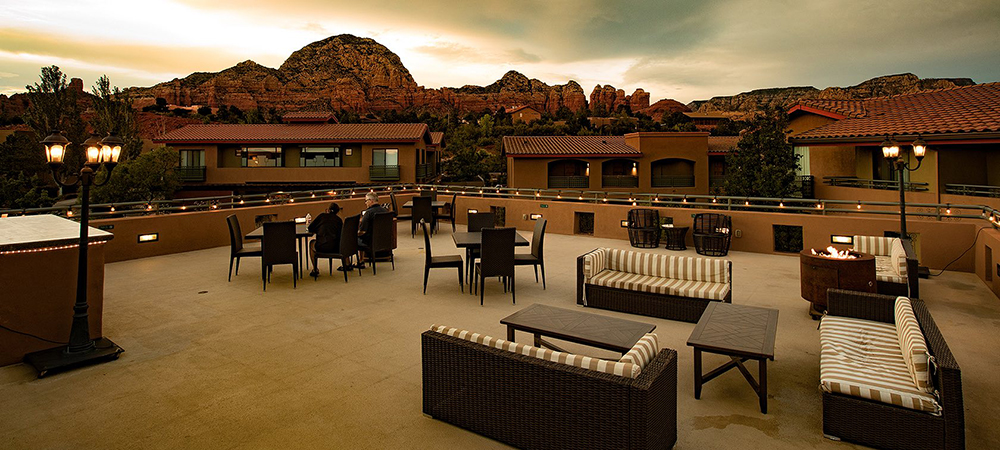 General Manager Ed Conway is strongly committed to the broader community in addition to visitors. Sedona Rouge is a sponsor of Sedona Trail Keepers and participates in Straw Free Sedona. Conway also provides discounted rooms and conference facilities for many local organizations and events. See who else is certified.
Darcy Hitchcock, Sustainability Alliance,
darcy@sustainabilityallianceaz.org 928-554-5171
---