If you would like to submit a testimonial as a partner of the Sedona Chamber of Commerce & Tourism Bureau, please click here to download the form. Once complete you can mail to: 45 Sunset Drive, Sedona AZ 86336, or fax to 928-204-1064, or simply drop it off in person. We appreciate your comments and feedback about your partnership with the Sedona Chamber of Commerce & Tourism Bureau.
OH my .... I've never seen the amount of support out of a chamber that I've received from you and your team! This is great stuff!!! :) Thank you so much!!
Within 2 weeks of joining the Chamber, I was contacted by 3 people who found my name in the Chamber directory: one a Chamber member who was interested in learning more about my work, another was an advertising representative for Safeway grocery stores offering me the opportunity to advertise in a Health and Wellness flyer they distribute weekly, and the third a person from California who is moving here and is interested in collaborating with me.
Read More
I attended my first mixer in January and was impressed with the way it is organized. I met a number of new people, had the opportunity to introduce myself and my business to the group and to promote my services by donating a gift certificate. People were very friendly and supportive.
Last week I attended an introductory session that explained the benefits of Chamber membership. I'm impressed with all the services and opportunities offered, most at no cost and I left feeling very motivated and inspired to promote my business knowing that there is so much help available.
I highly recommend joining the Sedona Chamber of Commerce & Tourism Bureau to support you in building your business. The membership fees are very reasonable for all that the Chamber offers. The staff is well-trained and eager to help. If you're looking to meet new, energetic and supportive people, this is the place.
Read Less
Chocolatree Organic Oasis
Thank you very much. We are thrilled with the article (in the New York Times). Occasionally, new business owners will ask us if the Sedona Chamber of Commerce & Tourism Bureau is worthwhile. We always tell them how much value there is being a Chamber member. Please include this as an example of how valuable the Chamber association can be to small businesses if you are asked by curious new businesses. Clearly, ChocolaTree would not have had this opportunity on its own. And the Sedona Chamber of Commerce has assisted in so many other ways that the yearly dues costs come back to us multiplied many, many times over. Thank you again for all of your support! Jen Warr, Owner, ChocolaTree Organic Oasis
After only six months of membership with the Chamber, we have seen over a 600% return on our investment from the rack cards placed in the Visitor Center. I'm sure that our return is even more than double that when you consider all of the other Chamber promotions in which we have taken part. It is one of the few promotional opportunities in town that is worth the invesment. Adam Gifford, Owner
At Dahling It's You Boutique would like to tip our (fashionable) hats to the whole crew at the Sedona Chamber of Commerce & Tourism Bureau. Not only is everyone from the Chamber friendly but helpful too! With all the Chamber offers, we have learned so much!
Read More
We believe in bringing the community together, and it's obvious the Chamber has the same goal. We have met, and actually become friends with, so many fantastic people we wouldn't have normally met, all through the various Chamber events. This has not only made a difference in our business but has been very helpful in connecting with new business partners.
Thank you to the entire group involved with the Sedona Chamber of Commerce & Tourism Bureau! You are doing a beautiful thing, and Dahling It's You Boutique is thrilled to be involved!
Read Less
Farmers Insurance / Nelms Insurance
Nelms Insurance has been a Sedona Chamber of Commerce & Tourism Bureau Member since July 1982. Realizing that we review client's coverages each year, we recently reviewed our Membership services with the Chamber. It was a well-spent 30 minutes that we expect will generate more business and lead to even better value for our Membership dollars. At Nelms Insurance, we understand customer service and pride ourselves on exceeding our customer's service expectations. The Chamber assessed our needs and offered creative, thoughtful ways to use the variety of Chamber services available to Members. Thanks for the review! If you haven't reviewed your Sedona Chamber of Commerce & Tourism Bureau Membership services recently, do it today!
Pink Jeep Tours- Director of Sales & Marketing Mike Hermen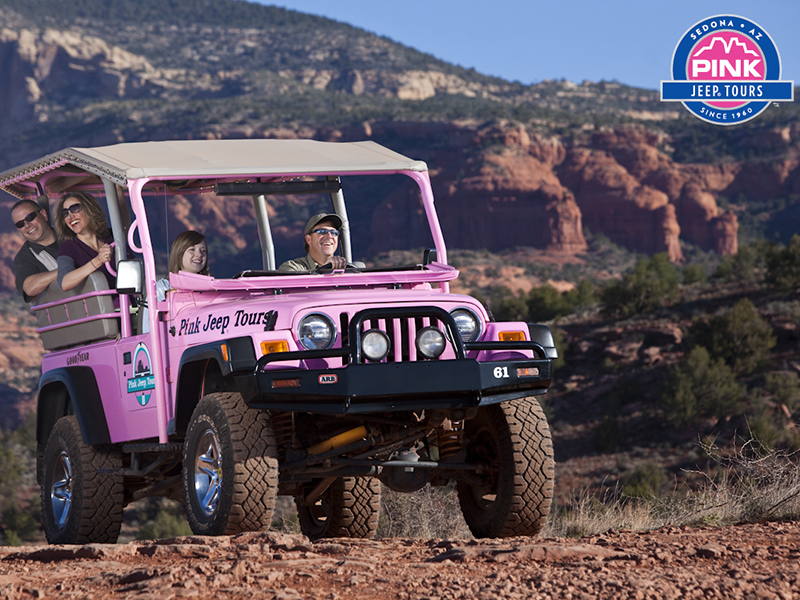 "Pink Jeep Tours is extremely pleased with the Marketing and Public Relations programs that the Sedona Chamber of Commerce & Tourism Bureau continues to provide its members. We are always thrilled with the travel writer and media opportunities that the Chamber brings to Pink Jeep Tours and have seen fantastic results. Additionally, the Chamber's website visitsedona.com is continuously within the top three referring sites to pinkjeep.com. We have been extremely successful with advertising our specials and packages on visitsedona.com and look forward to taking advantage of these programs throughout the year."
Arroyo Pinion Hotel- General Manager Vicki Mayo
"We have found the Sedona Chamber of Commerce & Tourism Bureau to be one of the best resources the lodging industry has in Sedona. Not only are all of the staff, from the Chamber administrative office to the visitors center, amazingly helpful and friendly, but the amount of effort and concern they share for Sedona is refreshing! The Sedona Chamber of Commerce & Tourism Bureau offers several marketing and exposure opportunities and many of them are free or available at a nominal fee. The Sedona Chamber of Commerce & Tourism Bureau has been one of the greatest marketing tools for our hotel. We can't thank the Chamber enough for all of its support and wonderful people."
Body Bliss Factory Direct- Owner Chanda Schmidt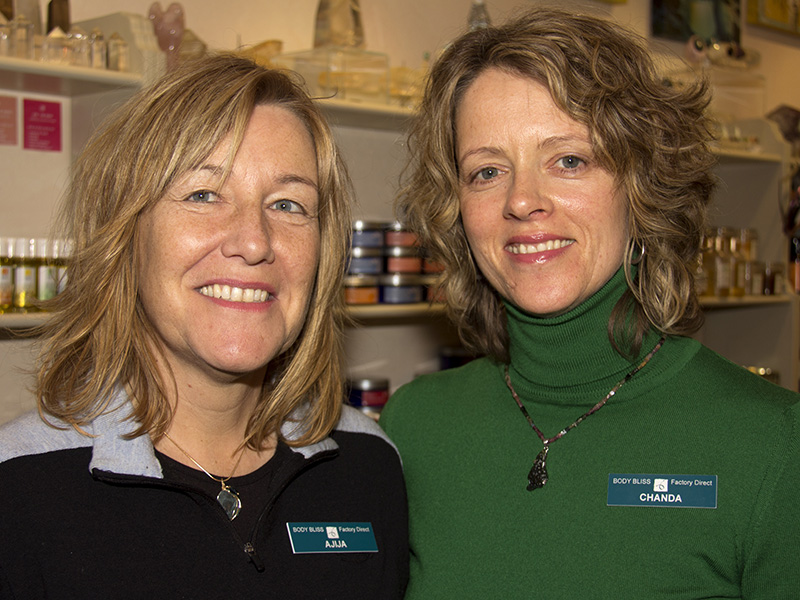 "The Sedona Chamber of Commerce & Tourism Bureau has great, friendly service and they are always available and helpful. The business promotion opportunities through websites and local shows has helped us develop great personal contacts over the years. The networking opportunities are great too. We would recommend it. Membership helps to ground and grow a business in the area."