Executive Committee
Lonnie Lillie graduated high school in June of 1984 and moved to Sedona one week later. His first job was a bus boy at the Hideaway Restaurant. In three years Lonnie worked his way up into assistant manager and shortly after became manager. Married in 1990 Lonnie and Lori now have two children, Ryan and Rachel. Lonnie maintained the manager position at the Hideaway Restaurant through the year 2000. In January 2001, Lonnie's father-in-law Leon Lunsway retired as General Manager of the Best Western PLUS Arroyo Roble Hotel and Creekside Villas. Lonnie was the General Manager at the Best Western from 2001 to 2017, where he received certification as a "Certified Hospitality Sale Professional" and a "Certified Hospitality Administrator". In 2015 Lonnie was Arizona Hotelier of the Year. Currently Lonnie is the General Manager of Ambiente Landscape Hotel.
Vice Chairman - Al Comello
Al Comello has lived in the Sedona area for 20 years and has participated in numerous organizations, events, boards, and community projects and is committed to being part of Sedona's future by sharing his skills, perspectives and talents. Al was on the board of the Sedona Community Center for 18 years. He has been the manager of their very successful annual tax credit fundraiser.
In 2007 he created a non-profit organization called Sedona Fair, Inc., dedicated to creating events for locals and visitors alike. This organization gave birth to the Sedona Winefest now in its 11th year. Al has also produced Sedona Airport's Airport Day and Family Fun Days over 10 times. He is as president of the Sedona Events Alliance, an affinity organization representing the Sedona events community. More recently, he serves on the board of the Sedona Historical Society and the Verde Valley Forum for Public Affairs. In 2018 he was elected to a 4 year term on the governing board of the Sedona Fire District.
Al currently operates an marketing agency called Comello Media Services and works various marketing related projects. He has an extensive background in newspaper and magazine publishing and real estate marketing. Al was the Real Estate Editor and Classified Advertising Manager of the St. Louis Globe Democrat, a 150 year old major daily newspaper in St. Louis.
Treasurer - Jeremy Hayman
Jeremy Hayman has been the General Manager at The Sedona Golf Resort since 2010. Prior to being promoted to Sedona Golf Resort he worked for 5 years as the Head Golf Professional at Eagle Mountain Golf Club in Fountain Hills, Arizona where he started his career with OB Sports. He also worked for The PGA Tour Properties at 2 of their Tournament Players Club Facilities. Jeremy has been a PGA Member since 2005 years and also served on the Board of Directors for the Southwest Section of the PGA for 2 years. Additionally, Jeremy serves as the Treasurer for the Verde Valley School (an International Baccalaureate Boarding High School in Sedona). Jeremy is a Graduate of The University of South Florida where he received 2 majors, 1 in Marketing and 1 in Finance. Jeremy is married to Dr. Jessica Hayman and they have a son Bodhi, and 2 Labradors, Roscoe and Riley.
Secretary - Jennifer W. Perry
Jennifer Perry is the Regional Director of the Arizona Community Foundation of Sedona, an organization dedicated to improving communities through long lasting philanthropy. Jennifer has had a home in Sedona since 1987 and moved here full time with her family in 2003. Prior to the Arizona Community Foundation, Jennifer was the Development Director for the Verde Valley Sanctuary, the Ross School, the Sedona Public Library and the Executive Director of Camp Soaring Eagle. She earned her B.A. from Syracuse University and her M.B.A. from Simmons Graduate School of Management.
Board Members

Jesse Alexander
Jesse is an Arizona native with 30 years of hospitality management experience. He is the Chief Operating Officer for the Canyon Portal and Sinagua Plaza shopping centers in Uptown, as well as the Sedona Trolley, three Uptown restaurants and retail stores.
Jesse has a BS degree from ASU in Human Resource Management and served as General Manager of the L'Auberge from 2008 to 2016.
Jesse believes Sedona is "a special place," and says the visitor experience should always include "feeling the specialness" of Sedona. Jesse is an avid long-distance runner, rock climber and outdoor adventurer.
Whitney Cunningham began his legal career at the law firm of ASPEY, WATKINS & DIESEL, PLLC in 1993, where he became a partner of the firm in 2000, and managing partner in 2014. Prior to commencing his law practice, he received his undergraduate degree from Northern Arizona University, and his law degree from the Georgetown University Law Center. Both degrees were awarded magna cum laude. While at Georgetown, he was selected to the Order of the Coif and also served as Editor-in-Chief of The Georgetown Law Journal. While in Washington, D.C., Mr. Cunningham served as law clerk to the Hon. George H. Revercomb, Judge of the U.S. District Court for the District of Columbia. After returning to Arizona, he also taught at Northern Arizona University on the topics of mass media law, ethics and public speaking.
Mr. Cunningham's law practice focuses on complex business, real estate and construction litigation and transactions. He is admitted to practice before the Supreme Court of Arizona, the United States District Court for the District of Arizona, and the U.S. Courts of Appeal for the Ninth and Federal Circuits. His clients range from local family businesses to corporations doing business globally. He possesses extensive experience in both jury trials and complex business and real estate transactions.
In the spring of 2002, Mr. Cunningham was elected to serve on the Board of Governors of the State Bar of Arizona. The Board of Governors is a 30-member board charged with the operation and oversight of Arizona's Bar. Mr. Cunningham represented Apache, Coconino, Mohave and Navajo counties on the Board. He served as President of the State Bar of Arizona from June 2013 to June 2014.
In addition to legal work, Mr. Cunningham has invested considerable time and energy on behalf of important local causes, such as serving on the boards for the Coconino County Industrial Development Authority, the Flagstaff Symphony Association and the United Way of Northern Arizona. He chaired the United Way's fundraising campaign in 2000.
Darla DeVille is a U.S. Army Veteran, who enlisted after high school, serving three years as a helicopter crew chief at Ft. Carson Colorado, and re-enlisted to serve four additional years in the Army Reserve. She holds a dual Master's Degree in Education Administration and Curriculum & Development from the University of Wisconsin at Madison and Master Certification in Organizational Leadership from Villanova University. Her undergraduate degree is in the field of education where she taught secondary (6-12) social studies, along with coaching and supervising extra-curricular activities. DeVille is a community leader who has developed extensive networking partnerships throughout the County; currently serving on the United Way of Yavapai County Advisory Board; Yavapai Big Brothers Big Sisters Board, Prescott Downtown Partnership Board, and Bagdad Community Panel. DeVille serves on numerous organizational committees and is an active member of the District 5000 We Rotary Club, based in Hawaii. Darla is a collaborative, networking partner, committed to building meaningful relationships to help improve lives and build strong communities throughout Yavapai County.
A native of northern Arizona, Linda's family lived on the Hualapai Indian reservation on Route 66 when she was born. She moved to the Sedona area as a child in 1969 and has had a home here ever since. Her family goes back to the 1940s in Sedona and the 1890s in Flagstaff, AZ. She was in the branch banking business for 12 years while raising her two young children. She then followed a job offer in Santa Fe, NM, which led her to opening the Santa Fe Craftsman's Guild, a high-end custom furniture and architectural product company. She sold the company in the late 1990's and joined in an art gallery on Canyon Road, Santa Fe. When 9/11 brought down the Towers she felt it was time to return home to Sedona and the 5 generations of her family living here. Linda felt Sedona was the right place to open her art business and is the Founder and President of Goldenstein Gallery, a gallery known for it's innovative approach and sense of community. The gallery has received national acclaim and has both a local following and collectors that span the globe. Linda and the Gallery have received numerous awards including the Sedona Mayor's Arts Award, two entrepreneurial awards from the North American Women's Business Association, voted Sedona's Best Gallery 11 years running and named #1 on the USA Today's Top Ten list for best shopping experience in Sedona. The Gallery features over 50 renowned local and regional artists in all styles and mediums including life-size and monumental sculpture. Linda has served in many arts, culture and humanitarian capacities in the community and has created the Arts History Project specifically for recording Sedona's past art history and art history being made currently by Sedona's renowned artists. She also has experience in television production and has executive produced 2 movies based in Sedona.
Mike Hermen has been a Sedona Resident since 1992. He previously resided in Park City, Utah where he gained experience in the tourism industry by working for a Hotel Property Management company. Most recently, he has been the Vice President of Sales at Pink Jeep Tours since 1995. Mike played an integral part in expanding and growing Pink Jeep Tours to Las Vegas and the Grand Canyon.
Mike also served as a Board member of the Sedona Chamber of Commerce from 2007-2012 and is a previous member of the Sedona Destination Marketing Program and has represented the Sedona Chamber of Commerce at trade events in Germany and Canada. Mike has also served on the Marketing Committee and the Long Range Strategic Planning Committee, both of which are under the Sedona Chamber of Commerce purview. Mike's wife Heather and son Nicholas enjoy hiking and exploring the Sedona and Verde Valley region every chance they get.
Stan Kantowski has been a full time Sedona resident for the last two years. As Managing Director he is responsible for all aspects of the day-to-day operations of Enchantment Resort, Mii amo Spa and Seven Canyons Golf Operation.
Prior to moving to Sedona and assuming his role, Stan quickly became a distinguished leader in the hospitality industry. He has continued a successful career as a Vice President and General Manager, leading major openings, renovations, and repositioning of premier and historic hotels around the country. He worked for four and five-star hotels throughout his career including The Broadmoor, La Quinta Resort, Hyatt Regency Kauai, Squaw Creek Resort, Mission Inn and Sunriver Resort. In 2002, Kantowski was invited to lead the large team of food and beverage professionals for the Salt Lake City Winter Olympics. He was responsible for handling all aspects of the food and beverage operations for the opening and closing ceremonies for the Olympics.
In addition to his Master's Degree in Education from Loyola University, Kantowski holds a Doctorate Degree in Business Administration from The Southern California University. He has been continued to be involved in local communities and was elected President of Palm Springs Hospitality Association, served as an Executive Board Member for Coachella Valley Convention & Visitors Bureau, and served on the Board of Directors for Palm Springs Resorts Association, the Squaw Valley Institute. He was a President for the Downtown Board of Directors for the Greater Riverside Chamber of Commerce.
Kyle Larson graduated from the University of Arizona with a Bachelor of Science degree in Business/ Managerial Economics in 2004. Kyle Larson is the third generation of Larson family to run Larson Newspapers. He enjoyed working with the Red Rock News as Advertising Director. He is now the General Manager of the family company which publishes the Sedona Red Rock News, The Camp Verde Journal, and the Cottonwood Journal Extra and he looks forward to running it for the next 40 years.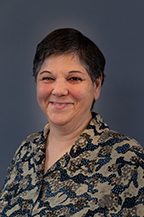 Susan has more than thirty years of experience as a business executive and manager, and has worked for large and small corporations in software development, product development, quality management and other disciplines. She has served as Board Chair for Simmons Graduate School of Management. She writes and manages six blogs and writes technical content for two software companies. She wrote and published a three-book series of metaphysical entitled 'Legacy of Dreams', and she is a contributing author for 'Sedona Awakenings'.
Today, Susan and her husband own Ramsey's Rocks and Minerals, a retail jewelry store and rock shop, serving the community of Sedona and Verde Valley with jewelry repairs, evening workshops and consulting. Susan is a Sedona Chamber of Commerce Ambassador, a novelist, business consultant, Board Certified Medical Massage Therapist, Reiki Master, and Crystal and Stone Therapy Practitioner and Teacher. She teaches monthly workshops and offers business and holistic consulting services.
Randy is the managing director for The Arabella Sedona. He has been in the hospitality industry for 36 years with extensive experience in food & beverage operations and 20 years with Hilton Worldwide Marketing, Advertising & eCommerce. Randy is a graduate of Arizona State University with a B.F.A. in Fine Art Photography and recently held the position of DOSM at L'Auberge de Sedona from 2016 – 2018. Rebranding The Arabella as an adventure, endurance and wellness destination, Randy has created adventure retreats, increased staff training, built a team atmosphere, and seen exponential growth in every element at The Arabella. His passion for the community, tourism, and the serenity of the Red Rocks environment is important in leading Sedona toward more sustainable business practices – a key objective of the Sustainable Tourism Plan.
Ralph Woellmer is the owner of the Matterhorn Shoppes, a retail shopping plaza located in uptown Sedona. Mr. Woellmer is responsible for the operations of the Shoppes and is responsible for future planning at the family owned properties. Mr. Woellmer is also the General Manager/Director of Operations of the Arroyo Roble Resort, a Gold Crown Resort located in uptown Sedona.
A Sedona resident since 1979, Mr. Woellmer is actively involved in the local community, serving currently on the Sedona Lodging Council as its Past President and is an Elder at the Aletheia Church. Mr. Woellmer is actively working with the City of Sedona on various projects including the Uptown Enhancement Project, Route 179 issues and the City of Sedona/Sedona Chamber of Commerce Marketing Committee. Mr. Woellmer was named as the "2007 Arizona Main Street Individual of the Year" for his work with the City of Sedona and Sedona Main Street Program over the past years.