Jennifer Wesselhoff, President/CEO
Jennifer Wesselhoff is the President/CEO of the Sedona Chamber of Commerce & Tourism Bureau. With almost 20 years of organizational management experience, Jennifer oversees all aspects of the Sedona Chamber of Commerce & Tourism Bureau, Visitor Center, Film Office and the RunSedona Event.
Jennifer is an active member of several national and statewide professional organizations. She is the past Chairman of the Board of Directors for the Verde Valley Regional Economic Organization, a Past President of Destination Marketing Association West and served on the board of the Arizona Chamber Executives. Appointed by Governor Doug Ducey, Jennifer sits on the Arizona Tourism Advisory Council and was recently appointed by the Secretary of Agriculture as a member of the Resource Advisory Committee. She completed her Certified Destination Management Executive certification with Destination Marketing Association International and she recently served as a guest lecturer for the Sustainable Destination Management certificate course at George Washington University. Jennifer is a Certified Film Commissioner with the Association of Film Commissioners International and co-developed Verde Valley Tourism Council and Scottsdale-Sedona Alliance.
Read More
Jennifer successfully developed and launched three successful brand strategies for Sedona including the most recent "Sedona, the Most Beautiful Place on Earth" campaign. Most recently she's turned her efforts towards developing and executing the first Sustainable Tourism Plan in Arizona featuring strategies addressing stewardship of the environment, quality of life for residents, strengthening a robust economy while maintaining excellent visitor satisfaction. This plan is a model for sustainable tourism development in the USA and has been recognized by the Arizona Office of Tourism and US Travel Association.
Prior to working at the Sedona Chamber of Commerce & Tourism Bureau, Wesselhoff worked as an English teacher in Japan and spent three years in the hospitality industry in Interlaken, Switzerland. She has knowledge of three foreign languages and holds a Bachelor's degree in French and a Bachelor's degree in Communications from Miami University.
Wesselhoff and her husband, Rick, live in Sedona. When not at the office, she can be found running, biking or hiking in the red rocks of Sedona, or cooking and traveling with friends.
Read Less
Michelle Conway, Director of Marketing
Michelle Conway has extensive marketing experience surrounding the disciplines of branding, advertising, direct marketing, and public relations. Michelle joined the Sedona Chamber of Commerce & Tourism Bureau in the role of Director of Marketing in 2009. Her day-to-day job involves strategic planning, content and creative development, brand and vision leadership, and project management, all with the goal of positioning and promoting Sedona as a premier destination for visitors and the best place to live, work and play as a resident. Michelle has supplemented her Bachelor's Degree in Marketing with professional advancement training from Desert Sands Chapter of Public Relations Society of America, Dale Carnegie, Toastmasters and the Advertising Agency Management Institute. In her free time, you will find Michelle tooling around Sedona's many art galleries, attending the city's various events, and savoring the delicious local cuisine.
mconway@sedonachamber.com
Donna Retegan, Director of Visitor Services
Donna joined the Chamber Team in 2009 as the Membership Coordinator at the Administrative Office and in 2011 became the Director of Member Development. Donna has lived in Sedona since 1997, and was born and raised in Northwest Indiana. She enjoys spending time with her husband Greg and their two daughters, Rachel and Lauren. She is a graduate of Verde Valley Leadership, Class VII and is a member of the Cottonwood Toastmasters Club. She is passionate about the Sedona Chamber of Commerce & Tourism Bureau and living in beautiful Sedona.
dretegan@sedonachamber.com
Teri Ruiz, Director of Partner Services
Teri has been a resident of Sedona for over a decade, after coming here from her home town of Los Angeles, California. She is a graduate of Northern Arizona University. Teri has been a high level professional in sales and service positions for more than two decades and truly enjoys interacting with and assisting Chamber partners.
truiz@sedonachamber.com
Sachiko Sado, Director of Tourism Development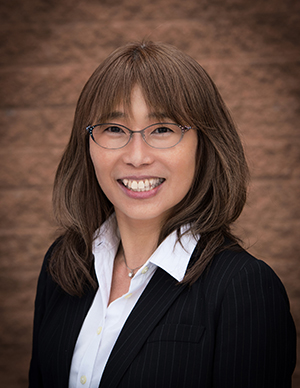 Sachi was born in Mishima, Shizuoka, Japan. She started at the Chamber of Commerce in 2002 as an intern from Northern Arizona University and has been in the destination marketing industry since then. Her main responsibilities are in international and domestic travel trade industry sales. She possesses a Bachelor of Arts Degree in English Literature and a Bachelor of Science Degree in Parks and Recreation Management. Her professional experience in Tokyo, Japan included the roles of Membership Services Manager for ALE (Actual Living English) Membership with International Resources, Inc., Student Advisor with Berlitz Japan, and administrative positions within the tourism and hospitality industries.
sado@sedonachamber.com
Gary Stewart, Director of Finance
Gary Stewart joined the Chamber team in 2019 as the Director of Finance. After college Gary started out in public accounting as a financial statement auditor and then worked as the CFO for a Chicagoland community bank for twenty-six years. Visits to Sedona began in 2003 and Gary and Mary Jane made the move to Sedona from Illinois in 2018. Gary enjoys hiking, golfing, listening to music and working around the house and in the yard. Gary and Mary Jane look forward to exploring their new home state.
finance@sedonachamber.com
Brenda Andrusyszyn, Visitor Center Manager
Originally from Auburn, ME, Brenda was educated at Edward Little HS in Auburn and Husson University in Bangor, ME. Brenda has held Administrative Assistant positions with General Telephone Company in Westfield, IN, Nabisco Foods in Morristown, NJ and Del Monte Foods in Arlington Hts., IL. In 1993 Brenda started a part-time career as a certified Jazzercise instructor and franchise owner in Illinois eventually going full time and building her business to six suburban Chicago locations, 55+ weekly classes, 18 instructors and over 500 regular customers. In 2005, Brenda's business was the #1 franchise in the state of Illinois. After moving to Sedona in 2006, she conducted classes at the Oakcreek Country Club until her retirement in May of 2012. She began her career with the Chamber of Commerce as a volunteer in 2010, became a part-time employee in June of 2012 and full time employee in September 2012 as the Visitor Center Manager. Brenda assists the Director of Visitor Services with recruiting, training and scheduling the volunteers, managing the retail sales and assisting Chamber members and visitors to Sedona.
bandrus@sedonachamber.com
Leslie Brearley, Sales Manager
Leslie Brearley, Sales Manager for Sedona Chamber of Commerce & Tourism Bureau, received her Bachelor of Science degree in Arts Management at Northern Arizona University. Leslie is a Sedona native, and recently returned to Sedona after living in other locations such as Flagstaff, Phoenix and New Orleans. Leslie joined the Chamber Team in 2017 and previously worked for Marriott International in several capacities, most recently as a Sales Manager in their National Group Sales office. Her areas of expertise include sales and account management and hospitality sales. When not at the Chamber, Leslie can be found spending time with her daughter Abigail, hiking with her dog Ollie, traveling or exploring fun and unique weekend activities in the local area.
sales@sedonachamber.com
Erin Bruce, Communications Manager
Erin Bruce was born in Houston, Texas. She graduated with a Bachelor's Degree in Hotel and Restaurant Management from the University of Houston. She moved to Sedona in 1996 as a Food Service Director for the Sedona Oak Creek School District. When she had her first son, Erin worked part time at the Wild Toucan, and then later drove as a tour guide for Sedona Trolley. She enjoyed getting to know our local families while working at the Big Park Community School as an attendance secretary. Erin and her husband, Jason enjoy their two boys and all the fun of parenthood. Erin loves Sedona as a community to live in, and to share with family and friends.
pr@sedonachamber.com
Sheryl Curtis, Digital Marketing Manager
Sheryl Curtis, Digtal Marketing Manager, received her Bachelor's Degree in Marketing from the University of Oregon. With many years of business, eCommerce, hospitality and retail experience, Sheryl's online background includes web and eCommerce development for many resorts and businesses in the SouthWest. Sheryl joined the Chamber Team in 2013 as the Digital Marketing Manager. She can be found with a camera in hand, hiking the many trails or enjoying gardening in her yard in VOC.
scurtis@sedonachamber.com
Alexandra Dellerson, Events Manager
Alexandra is a recent transplant to Sedona from New York City, having joined the Chamber as our Administrative Assistant. After her studies in Economics and French at Smith College, she made it in the Big Apple for ten years working with a variety of companies and industries. Having developed the foundation for her professional skills within the investment advisory services framework at Houlihan Lokey, she further expanded her expertise in office management at architectural and interior design firm, EwingCole. Alexandra is an ardent lover of the outdoors, fully embracing the natural beauty of Sedona and the many wonders this unique environment fosters.
events@sedonachamber.com
Stacy Lomeli, Office Manager
Welcome our newest team member.
James Mogensen, Sales Coordinator
James Mogensen, Sales Coordinator for the Sedona Chamber of Commerce & Tourism Bureau, moved to the Verde Valley in 2015. Originally from Wisconsin, James most recently lived in Charleston, South Carolina where he received his degree in Commercial Art – Graphic Design from Trident College. James has also studied at the Milwaukee Institute of Art & Design with emphasis on drawing and painting. Possessing a strong background in luxury hospitality and advertising account management, James' customer service skills are highly attuned. Leisurely hiking, taking photographs, drawing, painting, sculpting and reading are a few free-time activities James enjoys the most.
meetings@sedonachamber.com