AS SEEN IN THE RED ROCK NEWS
December 6, 2019
---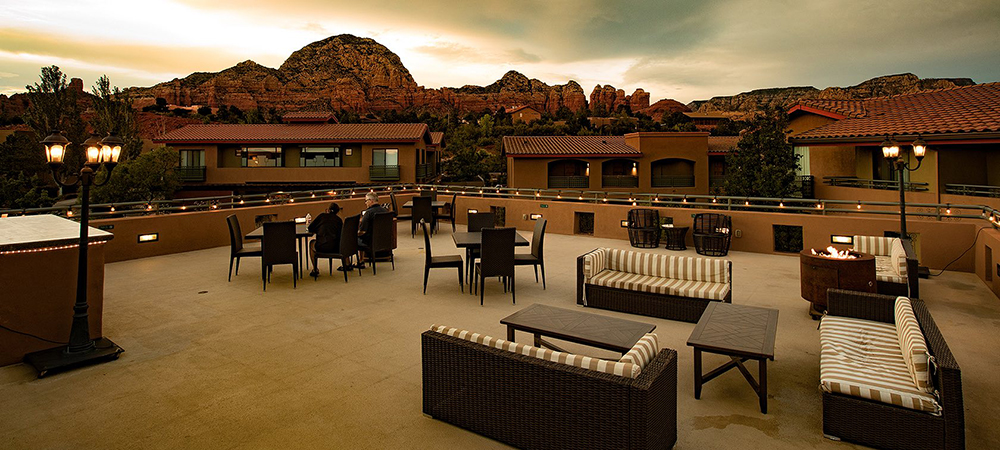 In the first six months of 2019, Sedona learned an irrefutable fact – our local economy was performing extremely well.
The signs were everywhere.
> A study by the Yavapai College Regional Economic Development Center showed the annual economic impact of tourism topped $1 billion for the first time
> City sales tax and bed tax collections rose again in FY19, paid mainly (in the case of bed tax, exclusively) by visitors, not residents
> The Sedona Fire District announced that tourism generates 54 percent of its tax-based funding but consumes only 25 percent of SFD services, subsidizing the cost of protections we all enjoy while keeping our taxes low
> The Arizona Office of Tourism announced that earnings and job growth in northern and central Arizona, which includes Sedona, rose in 2018 for the sixth consecutive year
Of course, past performance is no guarantee of future results. While we were awash in positive economic news last spring, forecasters were only cautiously optimistic about 2020 and wary about an election year recession. Locally, a slowing in the rate of increase in demand for lodging seemed to indicate caution.
In the last five months of 2019, the national economic news continues to trend positive.
> In November, The Conference Board announced the Consumer Confidence Index remans high and consumers are unlikely to curtail holiday spending
> The stock market – and 401(k)s across the land – continued to rise
> The national unemployment rate in October was 3.6 percent. The October rate in the Yavapai county portion of Sedona was just 2.5 percent, down from 3.1 percent in June
> The federal government projects an annual job growth rate of .5 percent through 2028, or 8.4 million new jobs in the next nine years
> More financial advisors now suggest that a recession – while inevitable eventually – may not arrive until late 2020 or 2021
What can we expect in 2020? Amidst the good news, signs of slowing growth can be found.
> The government projection of job growth is lower than the .8 percent annual rate from 2010 to 2018
 > Consumer confidence is high but was higher in September than October
> The analysis firm STR recently examined north central Arizona's lodging industry – a key economic sector – and concluded that occupancy, average daily rates and room demand are essentially flat, something we mentioned in last summer's budget hearings
It is wise to continue to be cautious when planning. From the data we have today, it is probably safest to say that while signs of slowing are there if you look for them, there is no reason Sedona or north central Arizona should anticipate a significant downturn in the next 6 months.
Instead, as 2020 dawns, we believe the optimism and success of 2019 will set the tone for 2020. Our transportation improvements and shift toward sustainability in tourism management are achieving the change we seek and are bringing Sedonans together. As we build on those successes, we can have confidence in our abilities to handle other complex issues, such as affordable housing. In 2019, Sedona proved that determination and unity of purpose catalyzes change for the better.
Let's keep that momentum going.
–Jennifer Wesselhoff, President/CEO
---