Forest Closures Shouldn't Dampen Your Summer as Sedona Offers So Much To Do

A VERSION OF THIS ARTICLE APPEARS IN THE RED ROCK NEWS
July 2, 2021
---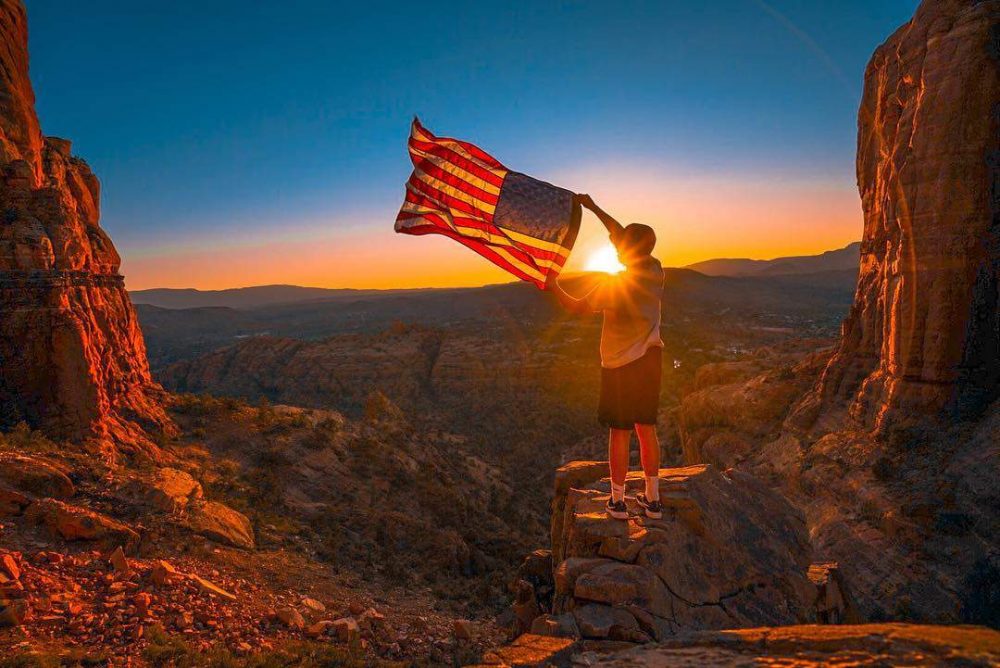 Happy Fourth of July! Celebrating freedom feels even more special this year as we once again travel and celebrate with friends.
Travel and especially, travel by car, is setting new records.  AAA Travel says  90% of this weekend's travelers prefer driving to flying. That works out to a record 43.6 million people on the nation's roads during the holiday, five percent higher than the previous high set in 2019.  Even with the Coconino National Forest closed, we should not be surprised if Sedona is caught up in the traffic wave. Be prepared for busy roadways this weekend!
Nature, Firefighters and our Public Servants in the Spotlight
But as we celebrate, Nature is showing us how quickly she can assert control. The Rafael fire and other wildfires throughout Arizona teach us to be mindful and humble about our existence in this majestic land. The experts say extreme fire danger will persist indefinitely, and when Nature allows us to reopen the forests and trails, we need to remind ourselves and our guests of our stewardship responsibilities. The principles of Leave No Trace are an excellent guide.
I want to say a special thank you to the public servants and fire personnel so heroically protecting our homes, community and irreplaceable natural resources while keeping us up to date on what's happening.  Our hotshot firefighters, helicopter and fixed-wing pilots, local fire crews and support personnel face difficult terrain to the west and northwest, and under the direction of the Arizona Central West Zone Type 3 Incident Management Team, they are firefighting skillfully and tirelessly.
Yavapai and Coconino Counties, the US Forest Service and ADOT are doing their part, restricting access or closing areas as needed. Their public information efforts have been outstanding. The Sedona Fire District continues to urge everyone to sign up for emergency alerts through SedonaFire.org.
(Spirit of) 76 Things to do During Forest Closure
Hiking is out this weekend and for the foreseeable future, but there are still plenty of ways to enjoy Sedona.  In the Spirit if 76, we've come up with 76 of them at sedonachamber.com/76things.  A sampling:
>> Visiting national monuments
>> Wandering our 80 art galleries and shops
>> Taking Fido for a jaunt at the Dog Park
>> Seeing your hometown through fresh eyes with a Sedona trolley tour
In addition, local merchants are open and ready to serve you; it is an excellent time to rediscover our hometown.
Thanks to VOC and Sedona Golf Resort
Finally, I want to thank the Sedona Golf Resort and the Village of Oak Creek for hosting our Chamber Annual Meeting June 24. It was a fun, informative and well-attended evening that set the tone for the chamber in FY22 as a convener, catalyst and champion for positive change. You will be hearing more about these as the year unfolds. Next week, I will talk about how you can get involved in keeping our sustainability efforts on track.
Meanwhile, please relax and enjoy a fabulous Fourth!
-Candace Carr Strauss,
President/CEO
---