Sedona Chamber sets sights on Sustainable Tourism Plan
AS SEEN IN THE RED ROCK NEWS
June 8, 2018
---
The Sustainable Tourism movement is changing the travel industry around the world. People everywhere are stepping up to protect their communities while being mindful of the jobs and services a healthy tourism economy provides.
That resonates with Sedona. We know that at the end of the day, it is the red rocks that keep our economy strong and our community healthy. Thanks to our visitors, we can afford excellent city services, unique cultural events, support for the arts, and aid to those in need. But we also know that without stewardship and careful management, tourism can bring disruptions to community life and possibly endanger Sedona's stunning natural beauty.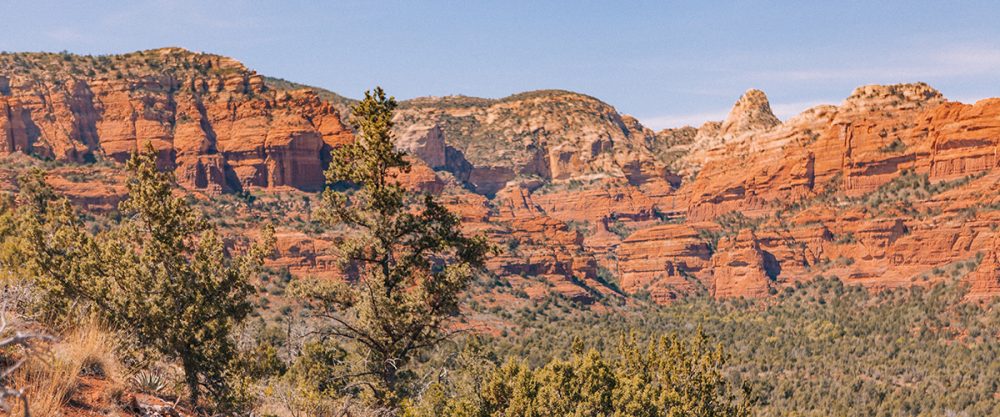 Change is happening. The agreement between the City and the Tourism Bureau (operated by the Chamber of Commerce) has shifted from marketing to comprehensively managing the visitor experience, with an emphasis on residents' quality of life and lessening tourism's impact. One result is our decision not to market Sedona inside Arizona this summer, and to ask the City Council to forego a planned increase in the Tourism Bureau budget for next year.
A more significant long-term step is the soon-to-be-released Sedona Sustainable Tourism Plan being prepared by the nationally-known ASU School of Sustainability. When the Council and Chamber brought them on last fall, we essentially gave them one big question: What actions must we take as a community to thrive economically while protecting our environment and quality of life?
We already know a few of the answers and are acting on them, such as getting transportation improvements planned and scheduled. We look forward to new ways to champion environmental stewardship, educate visitors and manage their experience, and assure that all Sedona voices are heard.
The Sedona Sustainable Tourism Plan is due in October. I am confident it will help us work together to balance the three legs of the Sedona experience:
Environmental  In addition to our sculpted-by-nature red rocks, we have many heritage sites and historic buildings.  A Sustainable Tourism Plan will give us tools to heighten visitor awareness, encouraging appreciation and respect.
Traffic and Housing  We all feel the effects of congestion, overcrowding, and rising housing costs that make living in Sedona unaffordable for many people who work here. We want a plan that will help us enjoy the benefits of being a destination while shrinking the tourism footprint, preserving our unique character and traditions.
Economic  Two-thirds of Sedona's sales tax revenues come from tourism, a fact of life that benefits us all. It's easy to take for granted our beautiful parks, thriving arts and cultural scene, and the less-glamorous services such as excellent flood control and superb police officers. Sustainable tourism means a keeping a healthy flow of visitor tax dollars coming while energizing the community to work together in protecting our environment and quality of life.
It's an exciting time to be in Sedona. I encourage you to get involved with the Sustainable Tourism Plan and opt in to our newsletter to stay up to date on what we are doing to manage tourism in a more holistic manner. You can sign up at sedonachamber.com
–Jennifer Wesselhoff, President/CEO
Listen to what Michelle Conway says about sustainable tourism:
---