A Spa for You Sedona Day Spa
30 Kayenta Ct,

Ste 1,

Sedona,

AZ

86336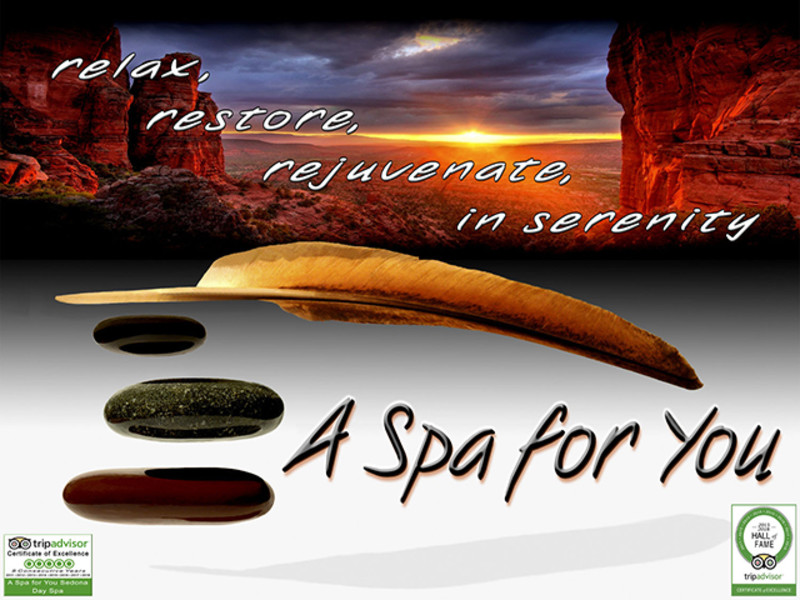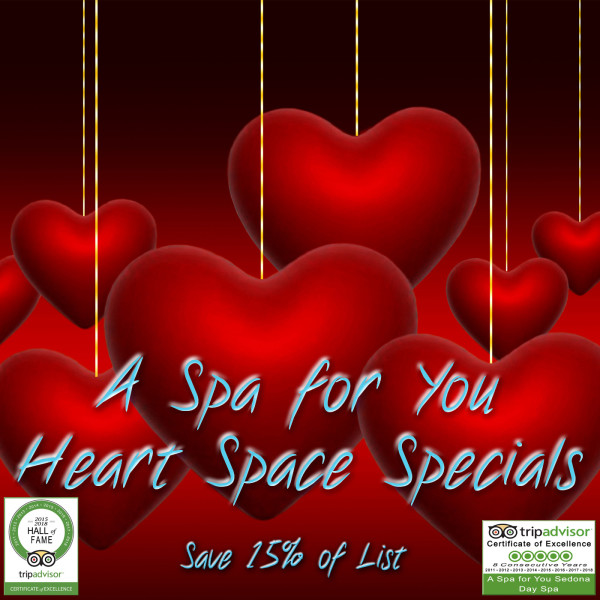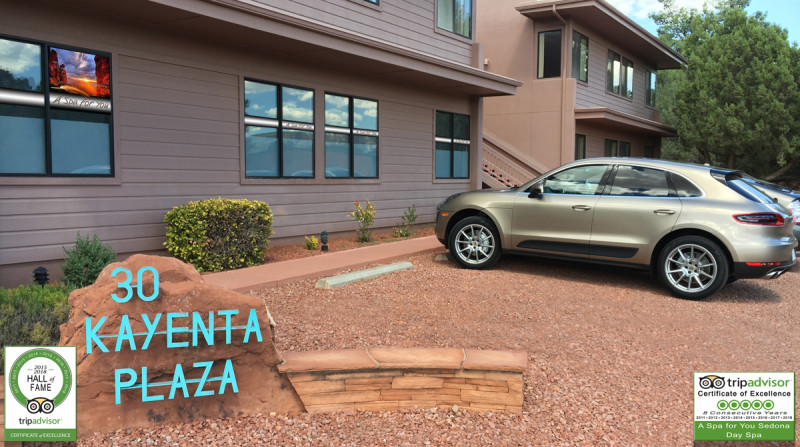 Awarded TripAdvisor's 5 Star Certificate of Excellence 9 consecutive years, Sedona's Premiere Boutique Day Spa offers individualized Signature Massages, Spa Treatments, Body Wraps & Japanese facial massage designed to rekindle, nurture & balance your body's own natural healing rhythms. Licensed, experienced therapists, organic skincare, pure essential oils, world class modalities & superior healing therapies brought together with one intent to Relax, Restore & Rejuvenate your Body, Mind & Spirit
Holidays Open:
Straw Free: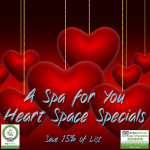 A Spa for You Sedona Day Spa
Save 15% …After the hikes, bikes, tours, golf, tennis & shopping …Think: Relax, Restore & Rejuvenate
After all of your wonderful Sedona outdoor adventures, don't forget your Sedona Inner Adventures. Our Heart Space Specials are our way of supporting your celebration of life in that unique way that caring for yourself & others can be. Book our Heart Space Special sessions, save 15% off list pricing & allow us to create a special spa-ahh memory for you and your loved ones. Discover the distinction of individually customized, all-inclusive Signature Massage Sessions, Body wraps & Facial massages.
Expiration: 03-01-2020
Coupon provided by SedonaChamber.com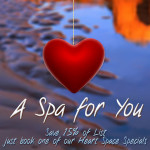 A Spa for You Sedona Day Spa
Save 15% on the Delightful Gift of Spa Bliss and a Memory to Share forever...
With so many Sedona adventures to choose from, may we suggest your consideration of the "Less is More" option and the Nothing-Less-Ness of our Individually Personalized Spa Experiences? Save 15% off list by booking any of our Heart Space Specials and discover the distinction of the blending of multiple, world renowned healing modalities, warm rocks and essential oils with one intent" to Sooth, Relax and Renew your Body, Mind and Soul. Click on our Heart Space Special Link for complete details.
Expiration: 03-01-2020
Coupon provided by SedonaChamber.com