A Spa for You Sedona Day Spa
30 Kayenta Ct,

Sedona,

AZ

86336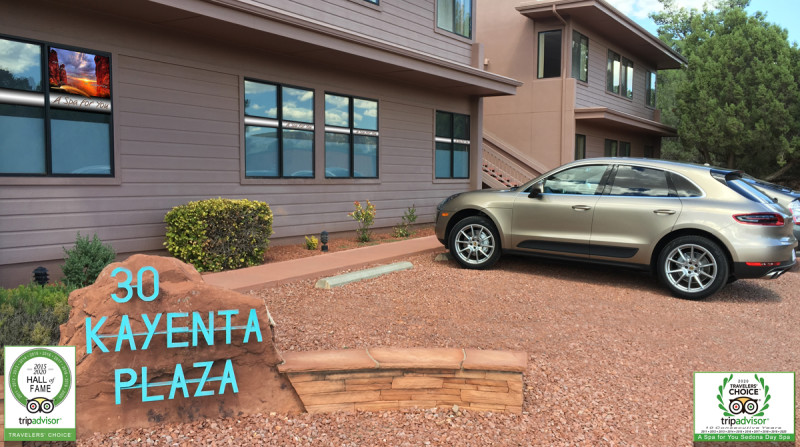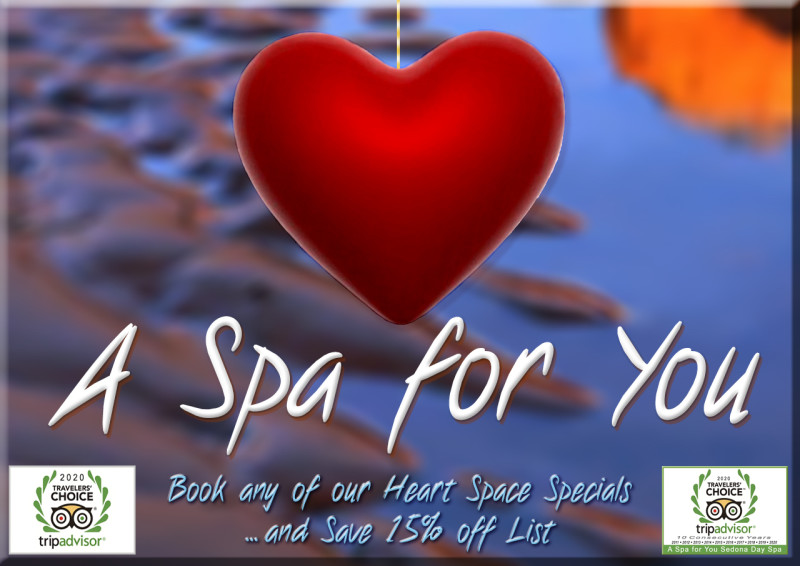 Awarded TripAdvisors Travelers' Choice Award 10 consecutive years, Sedona's Premiere Boutique Day Spa offers individually customized Signature Massages, Spa Treatments, Body Wraps & Japanese facial massage designed to rekindle, nurture & balance your body's own natural healing rhythms. Licensed, experienced therapists, organic skincare, pure essential oils, world class modalities & superior healing therapies brought together with one intent to Relax, Restore & Rejuvenate your Body, Mind & Spirit
Holidays Open:
Safe.Clean.Ready:
Straw Free: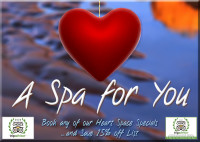 A Spa for You Sedona Day Spa
Save 10% on the Delight of a Blissful Spa and Personal Health Retreat
Awarded TripAdvisor's Travelers' Choice Award 10 consecutive years, Save 10% off A Spa for You's individually customized retreat combinations of exquisite Spa Experiences, Meditations, personalized Yoga instruction, Nature's Spirit & directed Nothingness - designed to rekindle, nurture & balance your body's own natural healing rhythms & wellbeing. World class modalities, healing experiences & joy brought together with one intent to Relax, Restore, Rejuvenate & Re-Center your Body, Mind & Spirit
Expiration: 11-03-2020
Coupon provided by SedonaChamber.com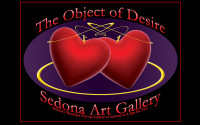 A Spa for You Sedona Day Spa
Save 15% on the Delightful Spa Bliss of the Art of the Body in Gentle Presence of a Body of Art
With so many Sedona possibilities to choose from, consider the "Less is More" option & the Nothing-less-ness of our Individually Personalized Spa Experiences. Discover the distinctions of blended, world renown, therapeutic modalities in the presence of gentle, healing Art all gathered with one intent: to Sooth, Relax and Renew your Body, Mind and Spirit. Save 15% off list book any Heart Space Special. A Spa for You carries TripAdvisor's 5-Star Certificate of Excellence for 9 consecutive years.
Expiration: 11-25-2020
Coupon provided by SedonaChamber.com