Tourism Visioning Sessions a Hit; Online Opportunity Starts Today

AS SEEN IN THE RED ROCK NEWS
September 7, 2018
---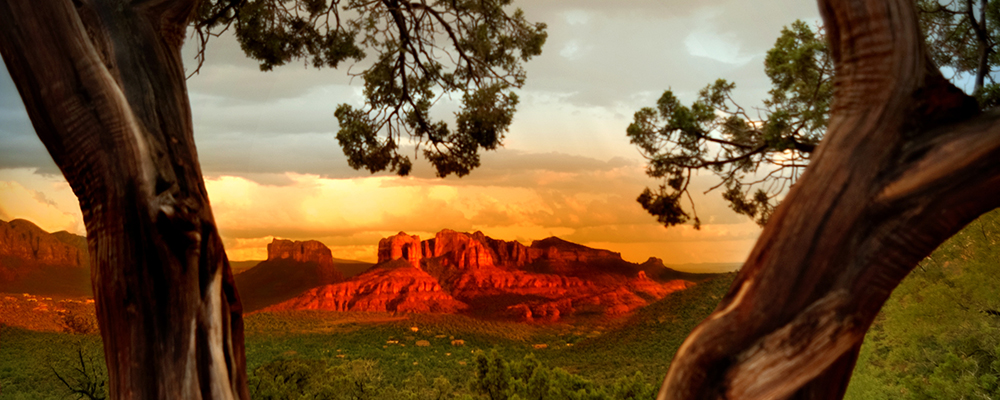 Thank you to all for the fantastic turnout we had this week at our Sustainable Tourism Plan Visioning Sessions at the Sedona Rouge Hotel and Spa. The excellent participation shows how excited Sedona is to have the opportunity to affect our tourism future. It also reflects how deeply we care about working together as Sedonans to balance our environmental and quality of life needs with the economic necessities tourism provides.
Everyone found the survey results very interesting. Visitors, businesses, and 1,000 randomly-selected Sedona residents were surveyed in recent months by the ASU School of Sustainability and the Nichols Tourism Group.
There were no surprises in the concerns expressed by residents: less traffic, more public transportation, a better range of parking options, increased walkability, and more public restrooms.
The surveys show most residents recognize tourism as a key source of sales tax revenue, expanding city services that enhance quality of life while moderating other taxes. Forty three percent feel tourism should have a less dominant role in Sedona's economic future.
Surveys of visitors found that 67 percent stay overnight (i.e. are not day-trippers) and 55 percent are repeat visitors to Sedona.
With these and other fresh data in hand, residents split into small groups for spirited and stimulating discussion on accommodations and visitation; the role of the Tourism Bureau; transportation solutions; product development; and ways to enhance and preserve our environment and QOL. When it is released this fall, the completed Sustainable Tourism Plan will be more robust and better informed because of so much community input.
Ultimately, sustainability in the context of tourism means preserving what makes Sedona an attractive, desirable place to visit, which includes all of the qualities we love as residents. Trail preservation, dispersing vehicle and foot traffic, and marketing for longer stays are major components of integrating tourists into our community in a more congenial, less disruptive way. Educating visitors on respect for our environment and culture while stressing the importance of supporting our local economy will also make a positive impact.
The Visioning Sessions were giant steps forward, though I know many people who wanted to attend could not, and we want to give everyone an opportunity to participate. That's why today through September 13th, we are offering an online input option at FutureOfSedona.com. You can watch a video of the ASU and Nichols Tourism Group presentation that helped drive the conversations at the Sessions, as well as a way for you to add your comments. If you could not be at there in person, I hope you will participate online.
I want to thank not only the many friends, neighbors and colleagues who participated this week, but also the Sedona Rouge Hotel & Spa for hosting us, and the ASU School of Sustainability and the Nichols Tourism Group for such a fantastic job facilitating.
Sustainable tourism is a significant and long-range change in direction for our tourism management – and Sedonans are clearly sharing the excitement! Learn more at SedonaSustainable.com.
–Jennifer Wesselhoff
Listen to what Teri Ruiz says about Future of Sedona online comments here:
---