One of the Chamber's goals is to connect your business with other local Sedona businesses and potential customers.  Thank these partners for their offers and consider offering your own discount to your fellow Chamber partners.
Members:  Click here to submit your partner-to-partner discount.
Way Cool Summer Special at Alma de Sedona!
Save up to 20% off our regular rates through August 31, 2018
No pool? No problem! With summer temperatures rising, now is the perfect time to enjoy a "staycation" close to home at the Alma de Sedona Inn. Cool off in our refreshing pool, walk the labyrinth or enjoy our medicine wheel on shaded grounds. You must book directly with us via phone or our website. Our website lists the correct seasonally discounted rates. Not valid with other discounts, on prior bookings or via third party booking sites.
Alma de Sedona
50 Hozoni Drive
(928) 282-2737
http://www.almadesedona.com
innkeeper@almadesedona.com
$100 Off Registration Fee, Sedona Goddess Empowerment Retreat
Join your soul sisters for a ladies-only retreat with Anahata Ananda and Janet Farnsworth from April 26-30, 2018 that is dedicated to awakening, cultivating, nurturing and celebrating the Divine Feminine Goddess within each of us. This extended weekend is filled with opportunities to connect, expand, express, laugh, journey, awaken and thrive! Price includes four nights at Sedona's Mago Retreat Center in a cozy casita (single/double) with private bath, and vibrantly healthy, nourishing cuisine.
Shamangelic Healing
(928) 274-6282
anahata@shamangelichealing.com
ShamangelicRetreats.com
Emerson Theater Collaborative
$5 off your ticket for Chamber members and Volunteers
Have you been missing seeing great professional theatre in Sedona? Well Emerson Theater Collaborative is here to serve you and our community. Join us during our season of great shows. Just mention this promotion and receive your discount to any show in our season. Feel free to check out our website!
Contact information ((860)705-9711, cross@emersontheater.org
30/30! Take 30% Off 30-Day Feature Promotion on www.GatewayToSedona.com
Gateway To Sedona, the online magazine promoting Sedona in photo-essay style since 2002, is now again found on "Page One" for Google terms: Sedona, Sedona Arizona, Sedona AZ, Sedona lodging, and more. Try us out for 30 days - no further commitment - for just $105 and see for yourself how Gateway attracts new visitors to your Sedona business! Just enter coupon code GATE1231 when you sign up here: goo.gl/5dVSsM or call 928-282-4326.
Contact Info: Victoria Oldham, 928-282-4326, info@gatewaytosedona.com
10% Off First Service for Sedona Chamber of Commerce Members!
Maximum savings: $100 Cannot be combined with other offers.
For more information: http://www.totaltechteam.com or call (928) 963-0835
Accurate Psychic Readings by Nirup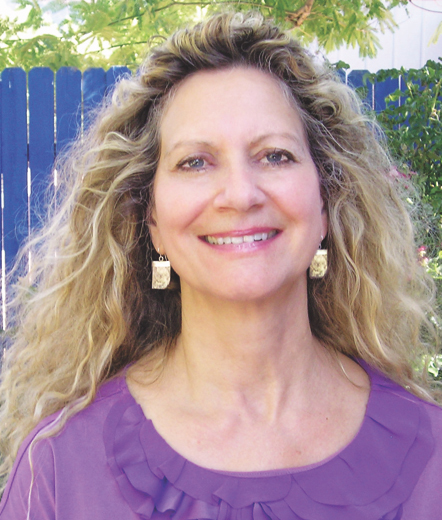 Psychic Readings, Past Life Regression, Personal and Spiritual Enrichment/Techniques for De-Stressing and Mediation
As a psychic, intuitive, and spiritual counselor I have been guiding people for over 24 years. I trained in India for seven years before coming to Sedona in 1999. I am a member of the Sedona Metaphysical Association, and current Vice President. It has been my passion to support others on their journey in life.
Call me at 928-300-8338 for information or readings@psychicnirup.com to schedule an appointment. Located at 2756 W SR 89A, Suite 9, Plaza Del Oeste in West Sedona.
50% Discount for Chamber Members and Volunteers
Easy Yoga Routine Designed for Your Body by Sedona Spirit Yoga
Have you thought Yoga might be good for you? Would you like an easy yoga routine tailored to your body, breath and energy level? Certified yoga therapist, Johanna Maheshvari Mosca, PhD, Sedona Spirit Yoga & Hiking Director, is skilled in diagnosing what your body can do and creating breath and movement exercises to increase your energy and flexibility. Call 928-282-9900 for details or an appointment -- www.yogalife.net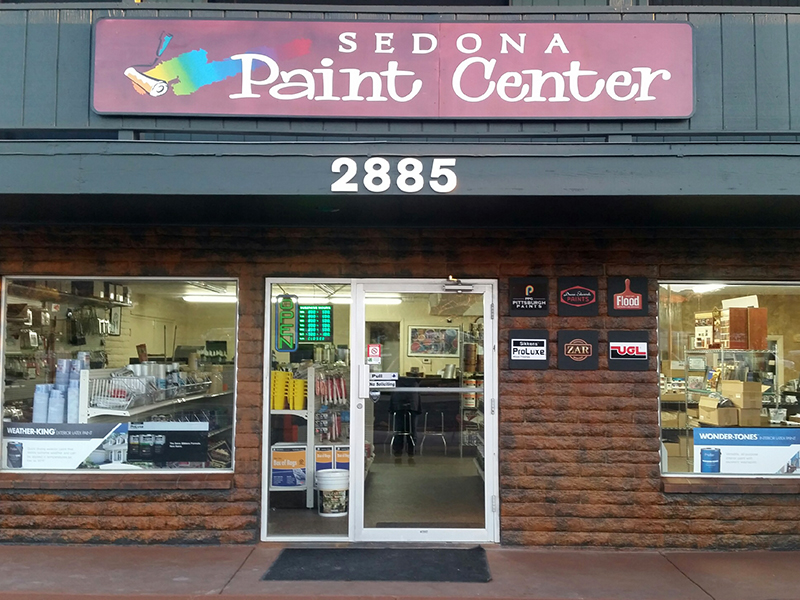 20% discount on PPG Pittsburgh Paints (formerly Devoe) and Dunn-Edwards Paints
Chamber Members, just mention this offer at Sedona Paint Center to receive your discount. Sedona Paint Center offers the very best paint, wood stains, concrete stains and more at prices to suit your budget. Brands, in addition to the above, include Arizona Polymer Flooring concrete coatings, wood finishes from Flood, Sikkens, Penofin and Deft, metallic paints, artist's paints from Modern Masters, Ralph Lauren Specialty Finishes and more.
We also offer complimentary color consultation, whether in the store or at your home or business.
Sedona Paint Center's commitment to offer premium products, great prices, and excellent service for every one of our customers remains at the heart of our business.
Please come visit us at 2885 W State Route 89A in West Sedona or contact us at 928-203-9500. sedonapaint.com
NAMTI SPA- Roll Back Rates Massage/Facial/Acupuncture & MediSpa Facials
• $20 off 10 pack of services- Massage/Classic Facial/Acupuncture. Package Deals may be gifted, shared or used for yourself
• $59 for a 1 Hour Service
• $79 for a 90-minute Service
• 20% off MediSpa Facials- Chose from Microlight/LED, Hydrafacial, Oxygen Infusion, Collagen Induction or Natural Peels
• 20% off Products following any service (same day only)
*These offers do not combine with any other offer or discount
NAMTI Spa - where affordability meets relaxation
20% OFF 5 Element Acupuncture for Sedona Chamber of Commerce members!
Sedona Healing Arts would like to offer a discount for 1-hour of acupuncture session with Banya who is a spiritual intuitive reader and healer, as well as an acupuncturist. If you feel any pain in your body, or even blocked energetically in some way, come see her. Sedona story is located at 207A N State Route 89A Sedona AZ 86336.
Other services that are offered at Sedona Healing Arts include spiritual guidance, readings, healings, retreats, massages and more! Visit us at www.sedonahealingarts.com to learn more about us.
Call us at 928-282-3875 to book your acupuncture session today!
For Sedona Chamber of Commerce Members: 10% Off a Closet Makeover!
Do feel overwhelmed every time you open your closet? Let us help by creating a space where you find everything instantly. Save time, money & effort. Feel great when you open your built-in, uncluttered closet taking advantage of every inch of space. Call today! 204-9041
Breathe new energy into your home and life.
Verde Valley Habitat for Humanity
Verde Valley Habitat for Humanity ReStore offers all Sedona Chamber of Commerce Members may now get 10% off their purchase!
We carry gently used building and home improvement materials, appliances, furniture and housewares. Ask for your Frequent Shopper Card during your visit. By using recycled materials you save money and help decrease the load in our local landfill. 10% discount valid on all merchandise except appliances.
Open six days a week for your convenience, MON-SAT 9:00 to 5:00. 737 S Main Street, Cottonwood, AZ 86326. (928) 649-6788.
Sam's Club Discount Purchasing
Where do you find savings, value and selection rolled into one package? Sam's Club. Become a Sam's Club Business Member and experience fantastic savings for your business and personal use. Even your employees can benefit from your membership. Business Members enjoy preferred early morning hours at costs ranging from $100 for Business Plus to $35 for Business Basic. Enjoy the convenience of two close locations: Sam's Club #6604 at 1851 E. Butler Ave., Flagstaff (928) 774-9444 and Sam's Club #4977 at 5757 E. State Route 69, Prescott Valley (928)778-5042.
Northern Office Products - Office Supplies
For Sedona Chamber members only. You can take an additional 20% off your first order with Northern Office Products. Northern Office Products always have something new and exciting on sale each month! Our pricing is competitive and we will meet or beat our National competitor's everyday prices! We also accept all of our competitor's coupons so you can keep it local!
Northern Office Products offers Office Supplies, Shipping Supplies, Janitorial Supplies & Office Furniture with FREE NEXT DAY Delivery - NO MINIMUM ORDER! Call 928-772-5205