Let's Remember Sacrifice and Practice Patience This Memorial Day Holiday

A VERSION OF THIS ARTICLE APPEARS IN THE RED ROCK NEWS
May 28, 2021
---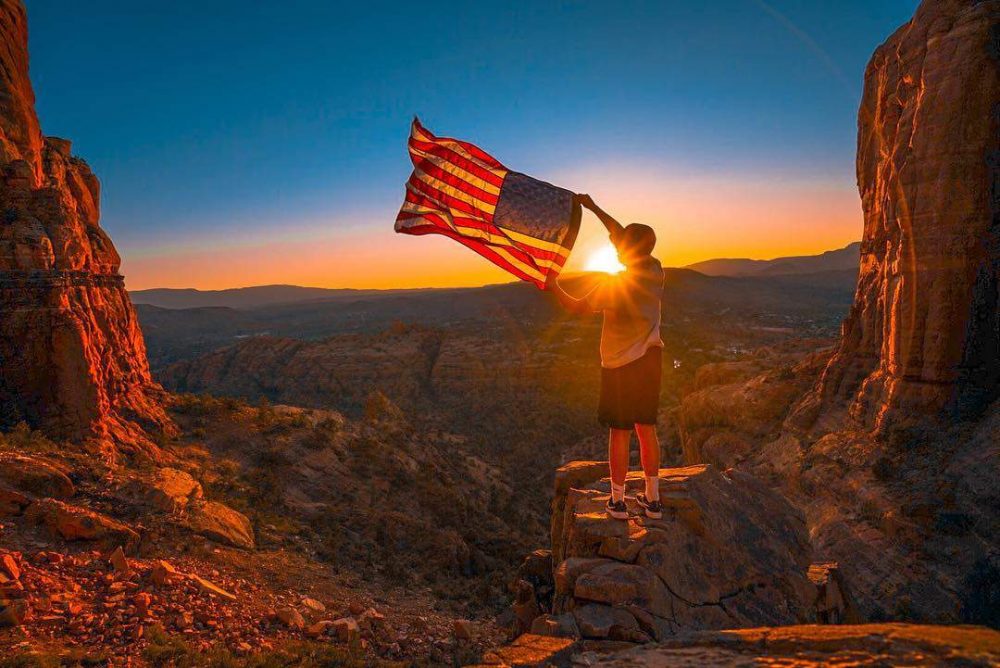 This Memorial Day weekend we remember the men and women who gave their lives defending America and honor their service to our country. 1.3 million Americans have died in war since the first shots were fired at Lexington and Concord. If we started reading those names on January 1, one every four seconds for ten hours, we would finally approach the end of the list today. Think of that: through Valentine's Day, Passover, Easter, and all of May, we would still be reading right now. So many have sacrificed so much.
This weekend is also the unofficial start of summer. AAA Travel predicts more than 37 million people will travel 50 miles or more from home over the holiday, an increase of 60% from last year. The CDC's  guidance that fully vaccinated people can travel domestically at low risk is contributing, too. Nine out of 10 people will drive, due to the perceived safety.
Sedona will be Popular, so Let's Pack Extra Patience!
Sedona will be a popular destination. Last year, the percentage of Arizonans who visited Sedona rose to 53%, compared to 40% in 2019. Many arrive from Phoenix, the fastest-growing metropolitan area in the nation. The US Census Bureau estimates in 2020 the Phoenix-Mesa-Chandler axis grew by 106,008 to 5.1 million people. Being just 90 minutes from the northern edge of Phoenix, Sedona is an obvious choice for "locals" looking to escape the heat and enjoy Red Rock Country – many for the first time. Of course, they will arrive by car.
Not all 5.1 million Phoenix-area residents will be on SR179 and 89A this weekend, though it may feel that way. So be sure to plan accordingly, pack a little extra patience and remember that chances are, you too had your first experience of Sedona via automobile on these same roads.
More Visitors = A Need for More Education
We can expect visitation to Sedona to remain high well into the future as Phoenix and Arizona add population.  Accordingly, we need to educate visitors on how to respect our natural environment.  Although Sedona has been a destination for Arizonans for decades – I first visited from Scottsdale with my family as a teen – not all visitors are created equal. Many are discovering the outdoors for the first time and need to be taught how to recreate on public lands properly.
Sedona's commitment to environmental sustainability stands strong, and we have a responsibility to you and our visitors to explain their role. We encourage travelers to take the 'Sedona Cares Pledge' before they arrive so they know to stay on trails, respect natural quiet, and pack out all trash. The 7 Principles of Leave No Trace also speak to camping etiquette, respecting wildlife, and being considerate of others.
I know my fellow Sedonans will join me in welcoming our guests with kindness. After all, that is the Sedona Way. Here's wishing you and yours a happy, fun, safe and relaxing Memorial Day weekend!
-Candace Carr Strauss,
President/CEO
---