AS SEEN IN THE RED ROCK NEWS
October 13, 2020
---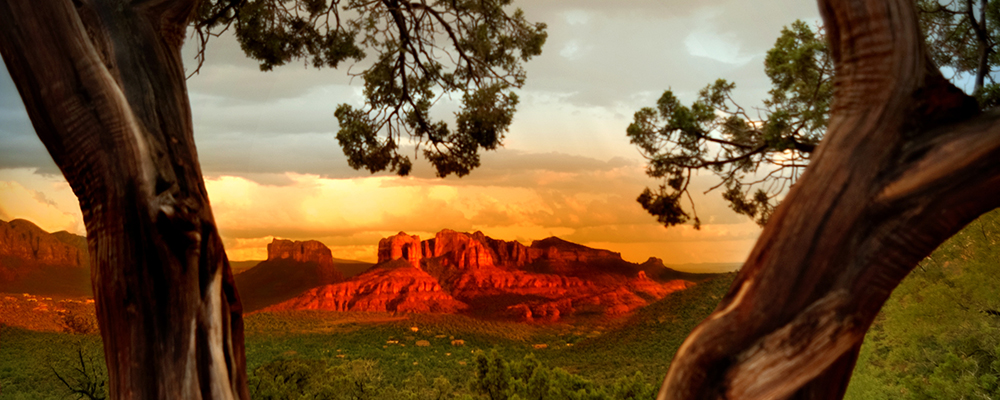 As Thanksgiving nears, Sedonans can be thankful for positive news from our most recent economic indicators.
Some background: Six weeks ago, we reviewed the summer data from our lodging industry, an economic bellwether. The July occupancy rate – the percentage of occupied hotel rooms – was down 14.9% compared to July 2019. In August, the rate was down 11 % compared to 2019 – a sign of some improvement. Interestingly, the average price of a hotel room – called the Average Daily Rate (ADR) – was higher this summer than the summer of 2019 right through mid-September.
We interpreted the trend to mean that Sedona was beginning to recover, led by higher-income visitors looking for an open-space getaway. This was supported by research indicating outdoorsy destinations like Sedona would benefit from a post-lockdown desire to reconnect with nature. To enlist visitors in the drive to keep COVID numbers low, we ramped up the Sedona | Safe.Clean.Ready and "Mask Up, Sedona" campaigns.
The lodging industry stats are only part of the story. City sales tax collections are also important because they reflect activity in retail and other economic sectors. Recent news from the City of Sedona shows a broad recovery is indeed underway.
In August 2020, the most recent month available, the City says retail sales tax collections were up 25% compared to August 2019, a pre-pandemic period. The only category recording a higher increase in August 2020 was hotel/motel, up 34 percent. Except for businesses that charge admission, every sales tax category was up by double digits in August 2020 compared to 2019.
August's sales tax revenue exceeded the City's budget projections by 69%, and August bed tax revenues exceeded expectations by 169%. Budget estimates were very conservative due to the unpredictability of COVID's impact, but these are numbers no one dared predict.
As summer turned to fall, September and October lodging numbers continued to improve. Compared to September 2019, this September's occupancy rate was down just 4.7%. The average daily rate for a room was once again higher than in September 2019.
Our "peak autumn" month of October is looking even better. We don't have final numbers yet, but it appears that for the first time since the pandemic began, October's average occupancy rate will exceed October 2019. Hotel occupancy reached the high 80's last month, with several days exceeding 90 percent occupancy. The rate dipped somewhat in the last week of October as we passed peak autumn. Average daily room rates remained high.
What does it all mean? The data paints a portrait of an economy making a substantial recovery, presently exceeding the parameters of the City and Chamber's FY21 Destination Recovery Plan. While this is good news, too many of our employers and workers continue to face hardship from the pandemic's effects, and questions remain. COVID could make a resurgence and trigger new government restrictions. The Sedona economy typically slows in winter, and researchers expect travel to be down 25% over 2019's pre-pandemic levels. That means destinations are competing more fiercely for fewer travelers. Anticipating this, we believe we have positioned Sedona well in our important Southern California and Phoenix markets.
We are thankful to share positive news, and we believe Sedona has reason to look ahead with some optimism. Let's continue to do our part by supporting local businesses over the holidays, remaining COVID-aware during our celebrations, and encouraging visiting friends and relatives to join us in interacting safely.
–Michelle Conway
Interim President/CEO and Director of Marketing
---