Annual Chamber Customer Service Awards

AS SEEN IN THE RED ROCK NEWS
August 30, 2019
---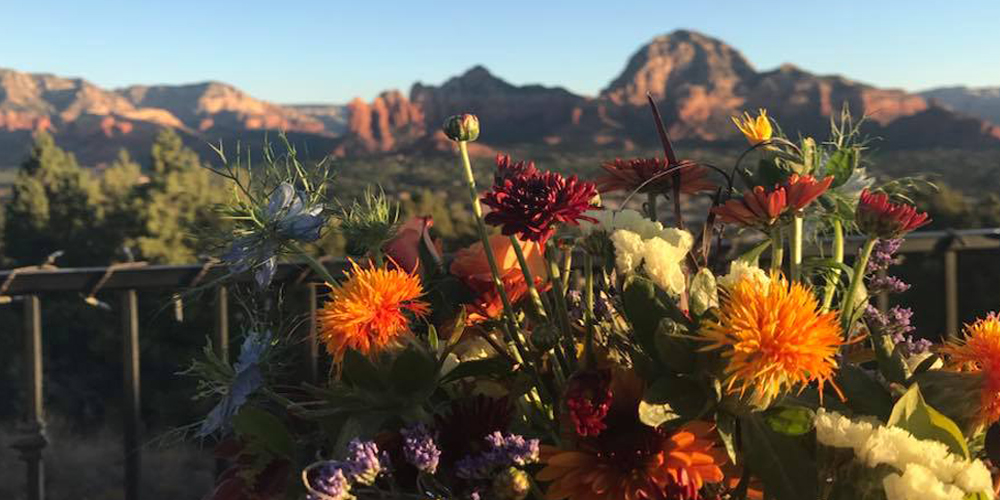 As if the world's most spectacular natural environment, outdoor amenities, and unbelievable cultural opportunities weren't enough, Sedonans are also fortunate to have top-notch businesses delivering the best possible service, quality and prices – and always with a smile!
Every year, we ask you to tell us which Chamber partner deserves special recognition with the Chamber Customer Service Excellence Award, presented each October at our Annual Meeting. We love reading your nominations, and we appreciate how your input gives voters valuable details to consider, making it difficult to select just one!
Previous winners offer insight into what Sedonans value when it comes to service from our local businesses.
2018: Oak Creek Small Animal Clinic – Celebrating 35 years with a beautiful new facility on SR 89A and Pinon Drive, Oak Creek Small Animal Clinic wins award after award for outstanding service, including 16 consecutive awards from Market Surveys of America for Best Veterinary Clinic in the Sedona VOC area. How awesome are they? Fiona's Taxi Service (named for a favorite canine client) provides in-home care and drives pets to the clinic when owners can't arrive themselves – such as when they have no vehicle access or are limited in their movements. Talk about above and beyond service!
2017: Red Rock Café – Owner Michelle DeWitt and Chef Michael Martinez are wildly popular for their original recipes (Blue Corn Huevos Rancheros, Fresh Fish Fridays and the Sedona Melt sandwich come to mind) and their focus on delivering a friendly, positive experience. A Sedona landmark since opening in 2008, the RRC has been selected as one of the top 50 restaurants in the state by Arizona Highways magazine.
2016: Sedona Public Library – Turning 60 last year, the Library is stronger than ever as a beacon of service, culture, and history for Sedona and the VOC. The Library is so well-loved that the current site was donated, and the facility was built entirely with community contributions, spearheaded by Friends of Sedona Library.  Virginia Volkman, her staff and dedicated volunteers are an unmatched regional resource – a Sedona point of pride.
2015: Snap Fitness – Snap's two Sedona locations are open 24/7 to members (what a perk!) and includes nutrition counseling, and individual and group training among their services. Their unique QUATRO offer – classes, tanning, body imaging and hydromassage – combines the best of health, fitness and self-care. With month-to-month membership, family memberships with reduced rates, a cross-training room, showers and changing areas, plus reciprocal membership to Snap Fitness Centers around the country, it's easy to see why active Sedonans selected Snap for the 2015 award.
There is still time to select your 2019 nominee! Submitting a nomination is easy and takes just a few minutes. Stop by the Chamber Administrative Office at 45 Sunset Drive during regular business hours and complete a simple form. Nomination forms are also available online at SedonaChamber.com! That's it! Nominations close Friday, September 13 at 5:00 p.m.
While you're out enjoying the Labor Day holiday, think about the Chamber partner who deserves special recognition, and stop by our offices to nominate your favorite. Your nominee will be very gratified to know how much you appreciate their dedication to your satisfaction!
Winners will be selected by a vote from our Chamber partners and announced October 16 at the Chamber Annual Partner Meeting at the Hilton Sedona Resort at Bell Rock.
Jennifer Wesselhoff, President/CEO
---