Sedona UFO and Vortex Tours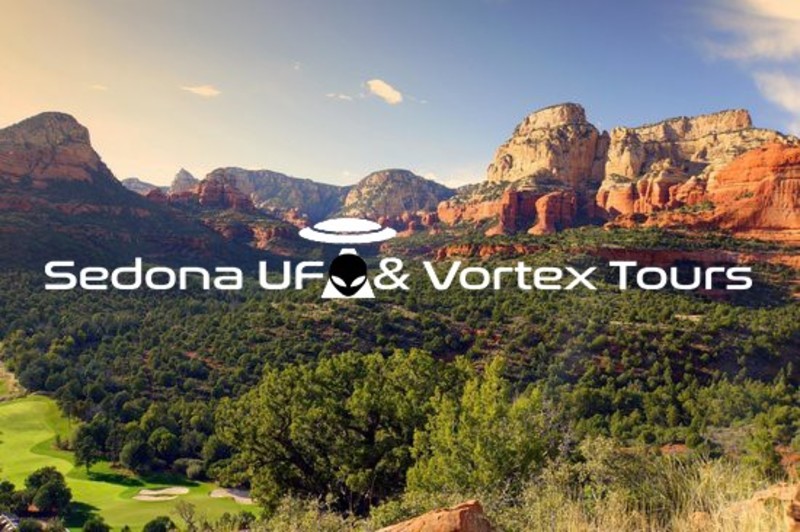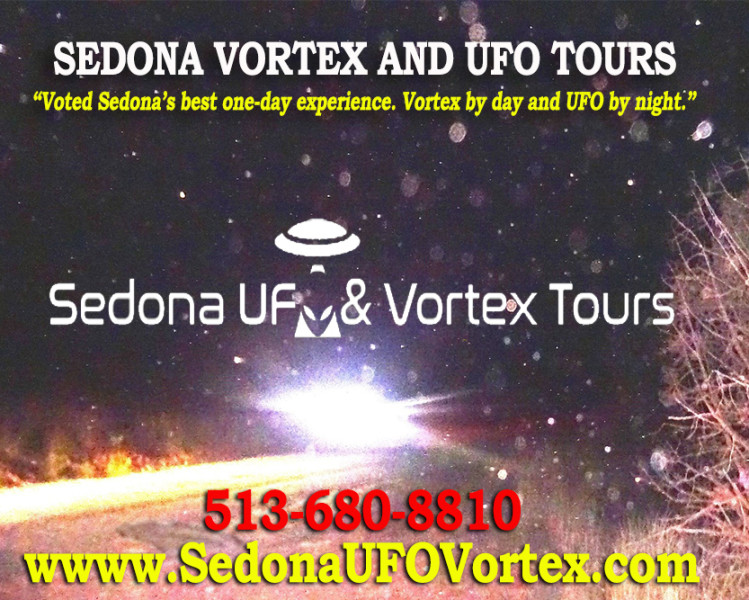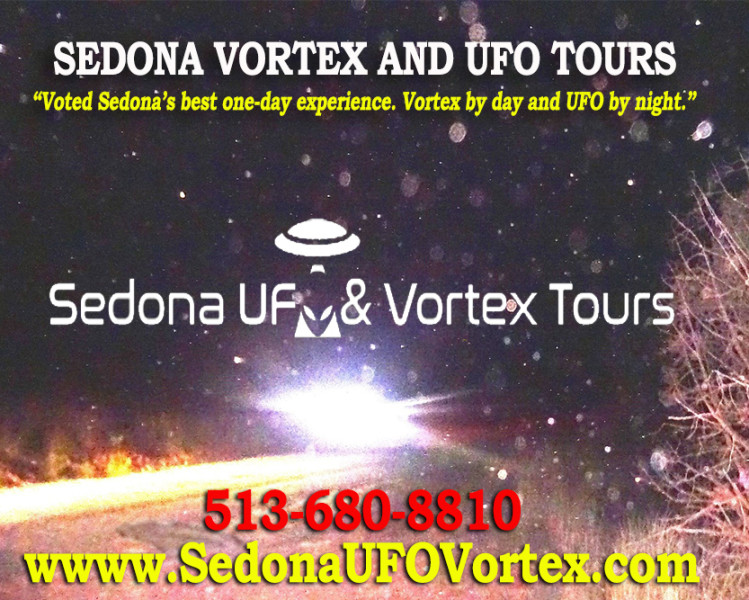 See UFO's tonight!! Guaranteed sightings and often contact. You will see UFO's with 3rd generation night vision goggles and get many paranormal pictures of the activity around the ships. Book today with Anita Owens 513-680-8810.
Facebook Address :
Holidays Open :
Sedona UFO and Vortex Tours
Sedona Northern Lights - 15% Discount
Book a tour with Sedona UFO and Vortex Tours and mention code: "Northern Lights" to receive a 15% discount off any tour. By day, visitors can enjoy a vortex tour while also receiving a psychic reading or guided meditation among the beautiful red rocks. At night, after the Northern Lights show, venture out and see UFO's using 3rd generation night vision googles! Call Anita to book your tour: 513-680-8810. Offer good between December 14th-17th, 2017.
Expiration: 12-17-2017
Coupon provided by SedonaChamber.com